Sim offer
Check Your Teletalk Number by USSD Code | How to check teletalk Number
Do you check Teletalk Number? Do you know how to check Teletalk Number which allready you forgot. There is no problem cause today i shall know you check Teletalk number code or dialing USSD code. Just read the article and know how to check your own  teletalk number.
Check Teletalk Number: Do you have Teletalk Sim? If you has not Teletalk sim there is no problem. For increase your knowledge, you should to know about Teletalk number check by code. In this content i will not only describe " How to check Teletalk number by using USSD code, but also SMS, Dailing Code etc. Do you forgot your Teletalk prepaid or postpaid sim number? Now you want to know your own Teletalk number? Than just dial *551#. This USSD code will work all of bangladeshi people. I have tried in this article to explained all of process how to know you will check Teletalk number. So if you read entire article you will know how to check Teletalk number which you alredy forget.
Visit Also: Teletalk emergency balance code
Teletalk Number Check Code
The Teletalk number check code is *551#.  This is very easy and short process to check Teletalk Sim number. Just you dial this code in your mobile and see your number. I hope you know how to dial this code in your mobile, if you don't know there is no problem. Because i teach you how to dial Teletalk number check code in your mobile. Just follow the instruction below.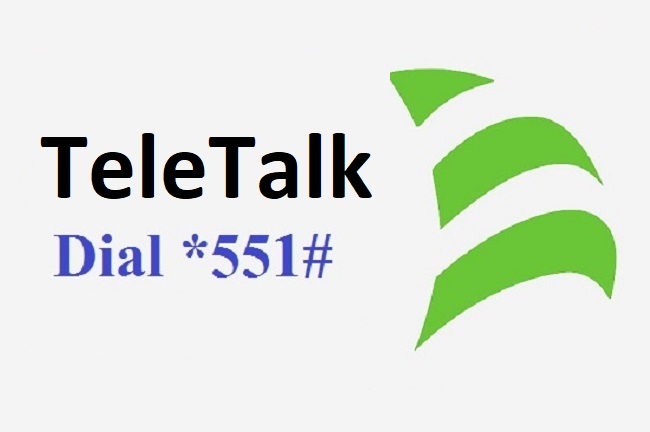 How to Check Teletalk Number By Using USSD Code
Amagine you don't want to know dial *551# and check your number. Just follow these instruction.
First, open the dial pad or call option on your mobile.
2nd, dial the USSD code *551#.
3rd, call by selecting your Teletalk SIM.
4th, Wait for 2-3 seconds, a new window will open.
5th and finlly the new window will show you, your Teletalk sim number.
Visit Also: Airtel- emergency balance code
Check Teletalk Number by SMS
Now do you wnat to know your Teletalk sim number by SMS? Than you can check Teletalk number by sending SMS to 154, free of cost. Teletalk Number Check system giving below.
Open your message option
Type P and
Sent it get an SMS back with your Teletalk number.
Ok!
Teletalk SIM Others Code
Now i shall describe about Teletalk sim other code like as check Teletalk balance, check Teletalk internet balance, Teletalk number offer check and etc.
Teletalk number check code- *551#
Teletalk balance check code- *152#
Teletalk SMS check code- *152#
Teletalk available minute balance check code- *152#
Teletalk MMS check code- *152#
Summary: I hope you read full article and understand all ot the fact of check Teletalk number and enjoy your teletalk sim user's experience. Also if you face any others problem about Teletalk sim, you can share with us througing comment. Than i shall try to solve your problem.
More Info: Teletalk